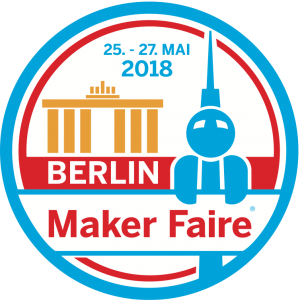 Yes, we have a booth at Maker Faire Berlin, May 25–27, 2018 @ FEZ-Berlin !!!
We will be in the outside area, booth 164. Join us to try out a programmable robot, a build-it-yourself e-tyrannosaurus and play with 3D-printing pens 🙂
Get discount tickets!
use the code BFRYYK in the online shop
Tickets for 9 instead of 15 EUR!